COMMUNITY
A Hub for Creators, Retailers, and Brands to Learn & Share Video Commerce Strategies
Join the Live Ecommerce Community today FREE! Complete the form below, and receive a personal invitation to your email.
Why do we ask a social media handle? We want this space to be safe for all our members. We personally verify you are a real person by checking one of your social media handle.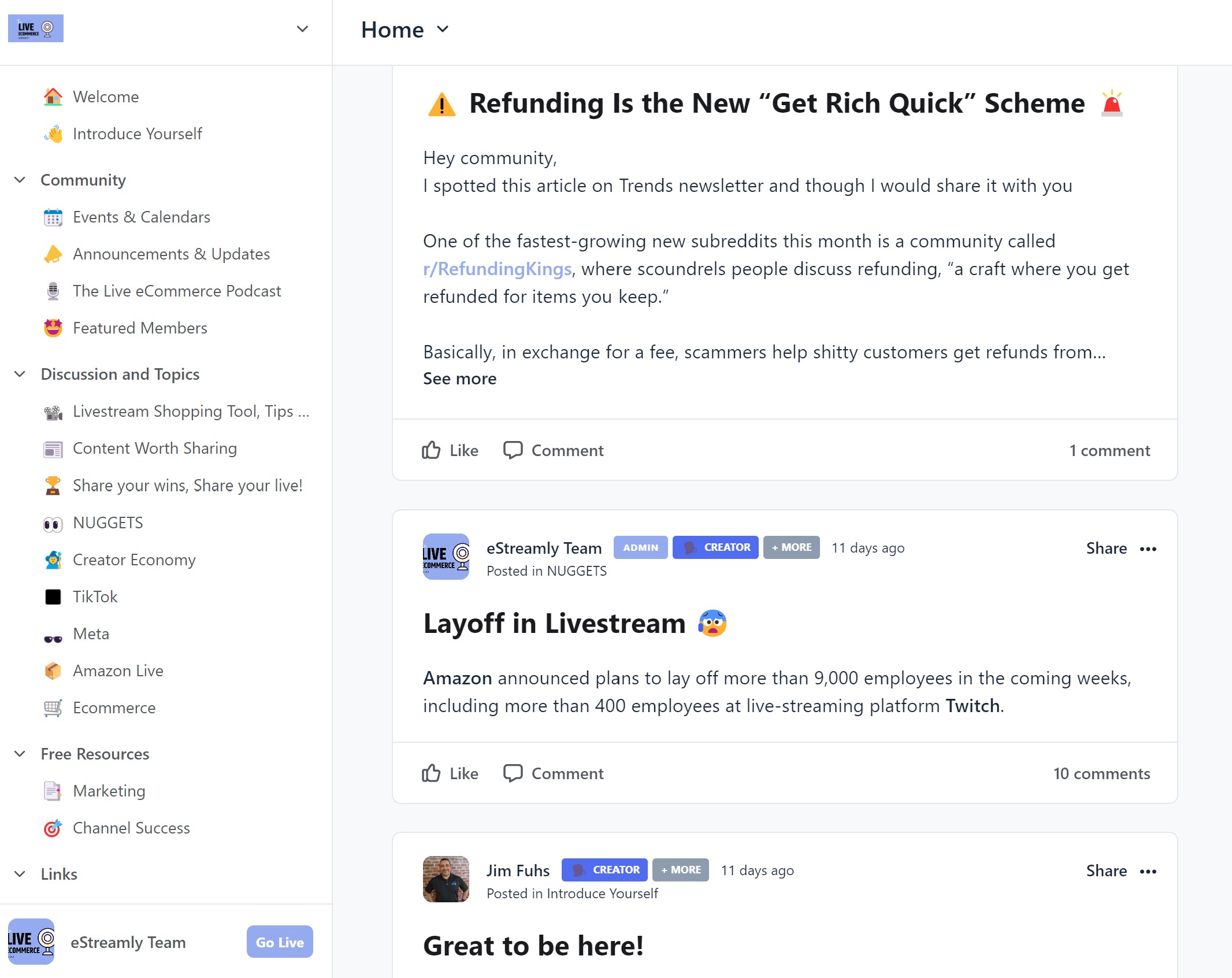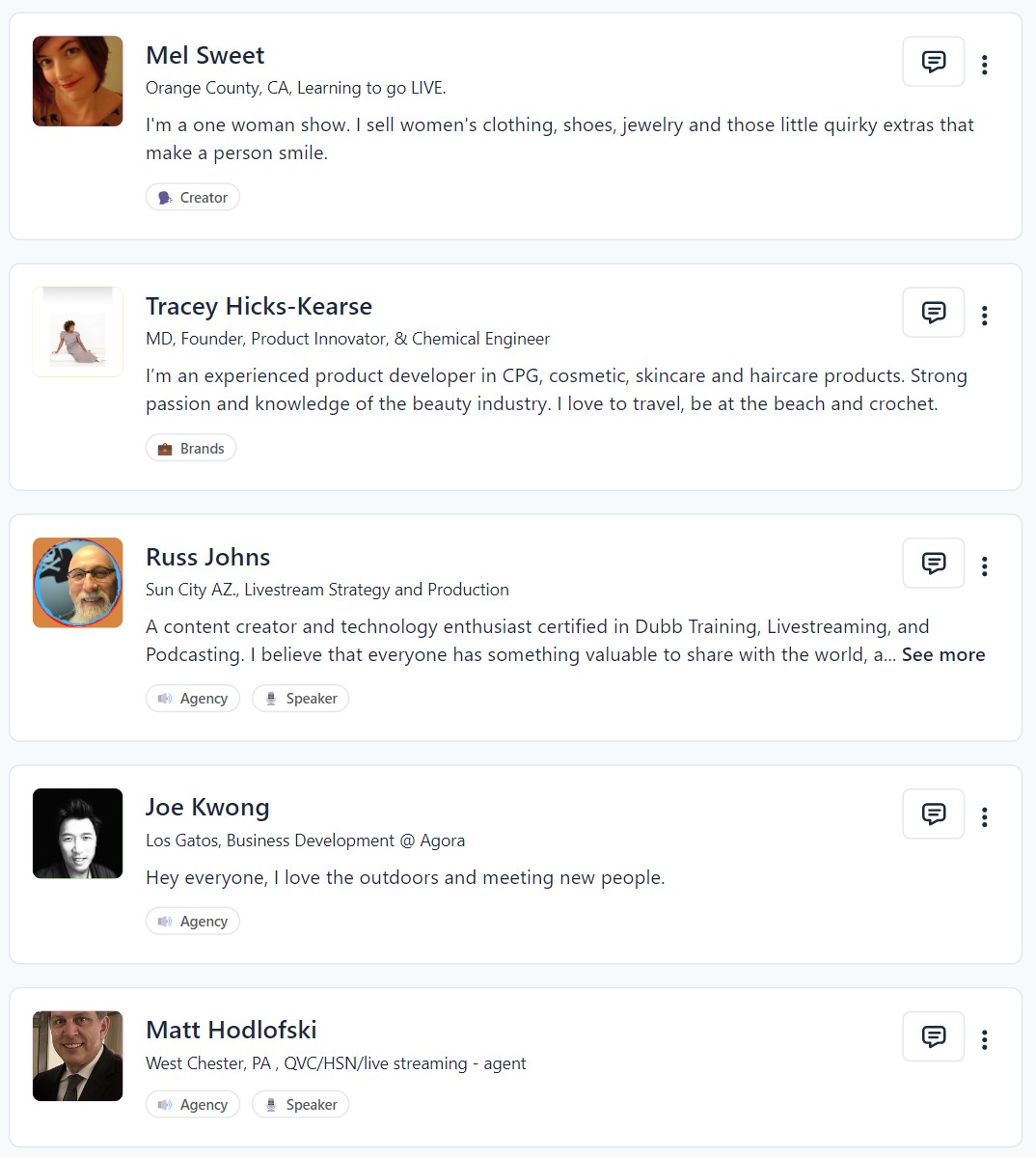 Who is in there?
Over 50 Members
Join a dynamic community of 50+ members from retailers, brands, creators and livecommerce experts.
Is the community platform agnostic?
Yes, some members are experts in liveshopping in QVC, some in Pinterest, other in TikTok... Everyone is welcome
How is moderation?
We have strict moderation guideline. Invitation to the community are on an invitation only basis. A community member can invite you, or we vet you're a legit person prior to having you.